Keeping Workers Well 2019 is now in the record books. Attendees came from all over Ontario as well as Saskatchewan, Alberta and Nova Scotia. Planning is already underway for the 49th Annual OOHNA Conference. Please check back here in October for Keeping Workers Well 2020 news.
Here is what attendees said about Keeping Workers Well 2019….
"Congratulations OOHNA for everything you did to make Keeping Workers Well 2019 such a great conference!  I really benefited from being at conference and I can't wait to see what you have planned for us next year."  
Sheri Quinn, RN., IDMP, COHN(C)
Occupational Health Specialist
Health, Safety & Environment
Samuel, Son & Co., Ltd.
Hale health & safety solutions
"The 2019 conference was spectacular – the networking is so always such an important component of the conference; the sessions were excellent and valuable for the workplace while adding to the expertise we bring to the table. Job well done!!"
Lina Di Carlo, R.N., COHN(S), CRSP, PMP
Manager, Health & Wellness Services,
Pratt & Whitney Canada
Excellent conference! The sessions were so timely with an exceptional array of speakers.
This year's conference was very impressive with the right speakers for what we are facing right now, great job and keep this up!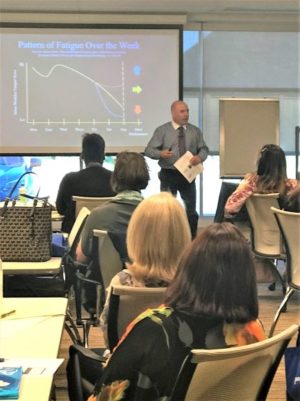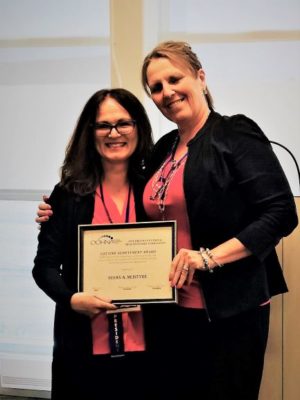 Lifetime achievement award
President Karen Watson (L) presents
Life  Achievement Award to 
Susan A. McIntyre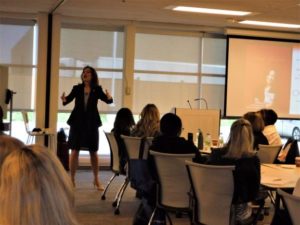 Keeping Workers Well 2020
SAVE THE DATE!  The 49th Annual OOHNA Conference, Keeping Workers Well 2020 is being held Thursday, June 4 and Friday, June 5th at The Centre for Health & Safety Innovation, 5110 Creekbank Road, Mississauga.  
Check back for updates.
Interested in Exhibiting or Sponsorship?
Email  journal@oohna.on.ca for information or call 416-239-6462.