OUR 2019 SPONSORS & EXHIBITORS 
To reach them directly, click on their image.
ArcelorMittal Dofasco is Canada's leading producer of steel and an integral part of the world's largest steel and mining company. Headquartered in Hamilton, Ontario, the company is consistently one of Canada's Top 100 Employers and was named a winner of the Canada Award for Excellence in the Healthy Workplace Category (Gold Level) in 2014.
Foundational to the company's strategy is a focus on people, a commitment that spans its more than 100-year history. Known across Canada through the iconic slogan Our Product is Steel. Our Strength is People, ArcelorMittal Dofasco strives to continuously improve a robust and comprehensive healthy workplace strategy, emphasizing wellness of mind and body, at home and work.
The company's Healthy Workplace strategy is managed by an Integrated Health team, that targets engagement at all levels of the organization with each individual encouraged to support and participate in a variety of wellness programs. Through its Journey to Zero health and safety initiative, teams across the organization are encouraged to Stop, Challenge and Choose to be healthy, fit and able to do their job. Underpinning this is a wide body of work aimed at one outcome — zero accidents and zero injuries, which is supported by an on-site Medical Facility and Circle of Care with services ranging from monitoring and managing occupational injuries/illness, to comprehensive prevention initiatives.
To learn more, visit: www.dofasco.arcelormittal.com
Bayshore HealthCare – we help employers by providing strategies and services designed to reduce the costs and associated impact of absence and disability in the workplace.
Expedite modified work programs
Reduce cost of workplace absences
Optimize employee function and health
Prevent workplace injury and illness
Improve Workers Compensation charges
Reduce durations of Lost Time Injury
Tel.:  1(844) 203-4534
Email:  employer@bayshore.ca
Website:  www.bayshore.ca/employer
BEACON™ provides improved access to mental healthcare through digital Cognitive Behavioural Therapy (iCBT). BEACON provides effective evidence-based mental health treatment, that's both easy to access and cost-effective for Canadians struggling with depression, anxiety and post-traumatic stress disorders. 
Suitable for early intervention and disability management contexts, BEACON provides customized treatment protocols developed to achieve timely, safe and sustainable outcomes.
Learn more, visit: www.mindbeacon.com
Contact: Katie Worndl
Email: katie.worndl@mindbeacon.com
At Bellwood we have been treating addiction and related mental health disorders for over 30 years. Our abstinence-based treatment model is rooted in the work of our co-founder, Dr. Gordon Bell, a pioneer in the treatment of addiction in Canada. Bellwood as an addiction treatment rehab centre is defined by our long-standing experience, combined with our commitment to excellent patient care.
Addiction impacts every area of a person's life. We believe that treatment should therefore be holistic, and should address not only our clients' psychological wellbeing, but also their physical health, social world, and spiritual life. This comprehensive biopsychosocial approach is reflected in our inter-professional team of counsellors, doctors, nurses, occupational therapists, nutritionists, family therapists, and physical health staff. We strive to be strengths-based in our approach, believing that clients possess strengths and skills that can be built upon to serve their recoveries.
Contact:  Admissions Department
Tel.:  416-495-0926 or 1(800) 387-6198
Email: info@bellwood.ca
Website: edgewoodhealthnetwork.com
As Canada's Fitness for Duty experts, DriverCheck's top priority is the safety of your staff and workplace. Since its inception in 1996, DriverCheck has grown to become the leading provider of medical testing and assessments in the country. Physician-owned and operated, DriverCheck strives to provide superior medicine and best practices in all medical testing.
Currently, DriverCheck serves over 6,400 employers, with access to over 1,000 testing facilities strategically located across the country, providing easy access to all medical services. DriverCheck conducts over 300,000 (instead of 265,000) medical tests annually in a variety of industries including healthcare, transportation, oil and gas, construction, mining and forestry. Our diverse service offerings include alcohol and drug testing, fatigue management, occupational health and injury management programs.
To learn more about DriverCheck, visit www.DriverCheck.ca.
Contact:  Connor Page
Cell: 647-588-7671 or 1(800) 463-4310
Email: ConnorP@DriverCheck.ca
Website:  www.DriverCheck.ca
ERGO Inc., is a professional Ergonomic and Injury Management Consulting and Training organization that has been assisting employers reduce workplace injury risk for 25 years. ERGO Inc.' Certified Ergonomists specialize in Ergonomic Risk Assessments, Physical and Cognitive Demands Analyses, RTW and Accommodation Assessments, Office Ergonomics, Pre-hire Testing and customized Ergonomics Education Workshops.  We offer 1-day Ergonomic Certificate Workshops and Webinars you can take at your own pace.
Visit ergoconsulting.ca for workshop and webinar information and ergonomic resources for your workplace – including ERGO posters, ERGO Audits & more.  "Healthy workers, Healthy Profits TM".  Follow ERGO Inc.@ERGOIncInfo this year as we celebrate 25 years in business.
Contact: Marnie Downey, M.Sc., R. Kin., CCPE, President / Ergonomist
Head Office: 705-436-4504
Email: info@ergoconsulting.ca     
Website: www.ergoconsulting.ca
Our mission is to inspire change and empower others to live meaningful lives as a leading provider of disability management services across Canada and the US. Our training and development programs help you and your employees achieve your goals.  We assist you with development of Workplace Strategies and provide Occupational Therapy services; ergonomics, stay at work, return to work and accommodation assessments focusing on physical, cognitive, and psychological function.
Contact: Nancy Gowan
Tel.: 1(888) 752-9954
Email: gowanhealth@gowanhealth.com
Website: www.gowanhealth.com
Homewood Health is Canada's leader in mental health, addiction and trauma treatment. With 135 years of experience, we achieve outstanding outcomes every day through our national network of over 4,500 employees and clinical experts, The Homewood Clinics, The Residence, Homewood 360⁰dtx, and through the Homewood Health Centre in Guelph, ON – Canada's largest and leading facility for medical treatment of mental health, trauma and addiction disorders.
We support individuals and their families, employers and organizations, insurers, and medical professionals with a full suite of outcome-focused services for prevention, assessment, treatment, return-to-work, and ongoing recovery management.
Contact: Helen Artuso, Reg.N., CPMHN(C)
Tel.:  519-767-3588 or Cell:  519-546-6941
Email: hartuso@homewoodhealth.com
Website: www.homewoodhealth.com
HONEYWELL
Honeywell Air Purifiers are distributed by Kaz Canada, Inc., a Helen of Troy Company.
Helen of Troy Limited is a leading global consumer products company offering creative solutions for its customers through a strong portfolio of well-recognized and widely-trusted brands, including:  Honeywell® and more.
For more information about Helen of Troy Limited, visit www.hotus.com.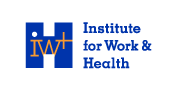 The Institute for Work & Health (IWH) is an independent, not-for-profit research organization based in Toronto, Canada. Our goal is to protect and improve the health and safety of working people by providing useful, relevant research to prevent work-related injury and illness, and promote recovery and return to work following injury and illness.
To keep up on our latest findings, events and free resources, subscribe to our monthly e-newsletter: www.iwh.on.ca/subcribe.
Levitt-Safety Limited is Canada's leading provider of Occupational Health and Wellness products and programs, including Audiometers, Spirometers, Vision Screeners, ECG's, AED's and Respirator Fit Testers.
We also offer a complete line of first aid and medical supplies, as well as medical furnishings and hand-held diagnostic devices. With innovative new products for Employee Wellness programs, like interactive Biometric Kiosks, Health and Wellness apps, and interactive impaired and distracted driving systems, we are the "One Stop Shop" for Occupational Health Nurses.
Contact: Jonathan McCallum
Tel.: 1(888) 453-8488
Email: jonathan.mccallum@levitt-safety.com
Website: www.levitt-safety.com
LifeLabs is a Canadian-owned company that has been serving the healthcare needs of Canadians for more than 50 years.
Each year we perform over 112 million laboratory tests to help diagnose, treat, monitor and prevent diseases for millions of Canadians. Supported by four core divisions – LifeLabs, LifeLabs Genetics, Rocky Mountain Analytical and Excelleris, together we are driven by a passion to build a healthier Canada. From standard lab testing, to genetic and naturopathic testing, to developing new technologies to connect patients to their health, patients are at the core of all we do and are the driving force behind our pursuit of excellence.
Contact: Ruben Benegbi
Mobile: 647-473-2267
Email:  Ruben.Benegbi@LifeLabs.com
Website:  www.LifeLabs.com
Parklane has become a key component of simplifying the administrative duties of the occupational health nurse. Our intuitive software products are designed to assist you with: Incident Reporting/Claims Management, Non-Occupational Disability Management, Work Accommodation, Workplace Inspections/Risk Assessments, Immunization/Outbreak Management, Charting and more.
Contact:  Sarah McCarthy
Tel.:  519-657-3386
Email:  information@parklanesys.com
Website:  www.parklanesys.com
PROergonomics – Musculoskeletal Disorders (MSDs) account for more than 40% of workplace injuries in Ontario.  Don't wait for your next injury, take steps to reduce the risks and costs associated with MSDs today by having   PROergonomics conduct effective hazard identification and risk analysis, provide practical recommendations for change and/or deliver engaging awareness training for your staff.
Contact: Jennifer McGillis
Tel.:  647-729-4454
Email:  jmcgillis@proergonomics.ca
Public Services Health & Safety Association (PSHSA)
Providing easily accessible client-focused solutions is the key to eliminating workplace injuries, illnesses and fatalities. Let PSHSA help keep your workers safe at www.PSHSA.ca and healthy at www.healthy-worker.ca.
Find your consultant Here.
Renascent is a trusted, national leader in the treatment of substance use disorders. Since 1970, we have offered hope and healing to thousands of men, women, families, communities, and workplaces impacted by alcohol, drug, and food addiction.
Renascent is proudly accredited by the Canadian Centre for Accreditation, reflecting our continuous commitment to improvement and accountability. Our abstinence-based treatment model integrates 12-step facilitation, and we deliver evidence-based programs that use up to date clinical and medical best practices and standards of care.
To speak with a workplace solutions expert, please contact our team at 1(866) 232-1212 or contact Tania Archer at tarcher@renascent.ca.
SOS Emergency Technologies has been providing Health & Safety Programs and supplies for over 40 years!  We supply all types of AEDs and AED batteries and pads, WSIB approved First Aid Training, 1st aid supplies, SOS Oxygen Program.  Check out the new 1st aid app, Smart Cabinet and more.   Shop online at www.sostor.com.
Contact:  Terry Brown
Tel.:  416-789-7689 or 1(888) 645-8323, ext. 223
The Clorox Professional Products Company is a leading manufacturer of cleaning and disinfecting products. The Clorox Healthcare® brand delivers some of the most trusted infection prevention solutions for healthcare settings. With a broad range of innovative ready to use disinfectants such as Clorox Healthcare® Disinfecting Bleach Germicidal Wipes, Clorox Healthcare® Hydrogen Peroxide Cleaner Disinfectant Wipes, Clorox Healthcare® Fuzion™ Cleaner Disinfectant and Clorox Healthcare® Optimum-UV®. Clorox offers best-in-class solutions to help reduce HAI rates in healthcare facilities. Backed by over a century of disinfecting expertise, Clorox products are Health Canada registered to provide some of the fastest contact times in the industry.
Learn more at www.cloroxhealthcare.ca
The goal of the Work-Related Asthma (WRA) program is to increase awareness around the prevention of work-related asthma among healthcare professionals and workers. This is done through a number of educational resources that are available to healthcare professionals and workers at no cost to them – these include print resources targeted at specific high-risk industries such as automotive, healthcare, metal work industries etc., a WRA workshop and a comprehensive website on WRA developed for workers – available at lungontario.ca/work-related-asthma.
TSI Incorporated offers accurate, real-time measurement instruments for respirator fit testing, exposure monitoring, IAQ monitoring and HVAC testing. Get in touch with intelligent solutions and see the next generation PortaCount® Respirator Fit Tester, Q-Trak™ IAQ and DustTrak™ Aersosol Monitors.
Contact: www.tsi.com/contactus
Tel.: 1(800) 874-2811
Website: www.tsi.com
Vector Medical Corporation
Vector Medical Corporation provides independent medical consulting and assessment services for the management of complex employee fitness-for-duty and disability issues. We act as advisors to employers, contractors, unions, labour associations, employment law firms, disability management agencies, and STD / LTD insurance providers. We work collaboratively with our clients to resolve complex employee health concerns related to mental health, addictions, impairing medications (e.g. medical cannabis), and physical health conditions.
Our national team of physicians is comprised of Canada's top medical experts and ensures that our clients receive services that lead industry best practices and most importantly, resolve their issues efficiently and effectively.
Contact: Aaron North
Tel.: 1(844) 597-5744
Email: anorth@vectormedical.ca
Website: www.vectormedical.ca
Wellpoint Health Ltd. is a national leader in helping employers reduce workplace absences and injuries. Our integrated solutions and services provide our customers the ability to work with one partner that provides the tools and resources companies rely on to keep their workforce healthy, productive, engaged and safe – while reducing absenteeism and increasing productivity.
Wellpoint provides an array of services which include:
Onsite Health Professionals,
Onsite Occupational Health and Safety Services
Occupational Health Surveillance
Workplace Audits
Disability Management and Return to Work
Virtual Health Solutions and Absence Prevention
Independent Medical Evaluations and Assessments
Contact: Janine Patrick
Tel.: 1(833) 797-4633
Email: info@wellpoint.ca
Website: www.wellpointhealth.ca
Winsor Health Services has been supporting occupational health, disability management and human resources teams with physician services for over 10 years.  Winsor Health, led by Dr. Craig Winsor, is CARF accredited and our full-time clinical employees are regulated health professionals with a passion for customer service.  We provide:
Physician to physician consultations
Medical file reviews
Complex claim support
Treatment plan reviews
Post offer employment medicals
Physical demands analysis
Ergonomic assessments
Job demands analysis
Independent medical assessments
Cognitive screening tools
Contact: Patricia Ulbricht
Mobile: 416-230-5570 or 1(866) 697-4622
Email: patricia.ulbricht@winsorhealth.ca
Website: www.winsorhealth.ca